Santorini Car Rental – 7 tips to save money
The freedom to travel with your own vehicle to a new destination all over the world is one of the best ways to organize a trip.
It is much better to know that you will be able to move around with your car, wherever you are. Instead, you should be able to walk enough or if it could not be possible, you should be always aware of the bus lines or spend money on taxi.
So, it is for sure a flexible way to choose your car rental at the place you visit. In our case, Santorini car rental is a way to organize a better journey within the island, see all places you would like to visit and do not depend on taxi drivers or bus transfers within the island.
So, when you choose to visit Santorini and you are not going to transfer your own car, then you have to take care of the three following:

 Book your flight


 Choose your accommodation and the hotel you are going to stay in


 The next thing to look for is to rent your car in Santorini or other vehicle (e.g rent a bike in Santorini or hire a Quad / ATV in Santorini)
Today, we will try to help you to find cheap car rentals in Santorini as there are a few strategies and tips to be aware of, so you end up booking your best deal.
1

RENT YOUR CAR IN ADVANCE
In case you want to be in the island ten days from now, then you should have already made your car rental in Santorini.
Yes, that's true.
You have to hire your car in advance. It means that in most cases, you will be safe to rent a car in a less expensive price and get a better car rental deal. Don't let it for the last moment. Delaying your car rental in Santorini will increase your anxiety and will also increase the prices you will be able to get if you have arrived to the island and have not yet made your booking.
Furthermore, be sure that you have all the necessary documents in your suitcase (driver license, etc). We will ask for your document in e-mail but you should also get your documents with you so as to assure that you can drive within the island without having problems with the regional traffic law.
2

CHECK SANTORINI CAR RENTAL PRICES AND SEASON OF YOUR RENTAL
In case you are searching frequently for flight prices, you know that the prices change constantly. It means that you may find a bargain today that will not be available tomorrow. The prices are not the same every day, so you have to grab the chance and get a cheap price without losing time to think about it.
You can do exactly the same with your Santorini car rental. In most cases, the prices are not the same and you will surely find a low, medium and high season price. It is true to think that in seasons with very high demand, the prices cannot be the same as in February or March. So, in case you plan your trip for August, it would be a nice idea to get your chance and rent your car in Santorini today!
Let's see an example. Here in SantoriniMotorClub, we have three different car rental pricing packages in accordance with the season demand. So, you can find our vehicles in Low, Medium and High Season pricing. In addittion, you can get extra discount if you book for more than 1 day (10%) and 15% discount if you book for more than 2 days!
In any case, it's clear that your charge is relevant to the season you are going to rent your vehicle in Santorini and so you have to take it into account before you make your Santorini car rental.
But be careful. There are companies that will charge you if your pick up or drop off location is not the airport or the nearest port. In this case, if you need to drop off from a different location, there may be hidden costs that you will not get into consideration and will be under surprise when the company announces it.
So, remember that the price of your car rental depends on the season (low, mid, high) as well as the drop off or pick up location.
Here, in SantoriniMotorClub, we do not charge you with extra hidden costs no matter which your delivery or pick up location is! (within Santorini island)
3

RENT THE SMALLEST CAR YOU WILL NEED
Think carefully about the type of car you need. You may be attracted to get a large and beautiful car but in case you are alone and do not need it, you will spend your money with no reason. In addition, get into consideration the fuel consumption that will be higher in case of a large vehicle as well as the luggage you are going to carry with you (then you will not be delighted if you rent a small vehicle).
If you have a family and are not coming to Santorini alone, then do not waste your time searching for a small or 2-seat cabrio car. You need a family car that will provide a safety driving and offer the capability to get your luggage with you wherever you go.
4

SAVE MONEY THINKING ABOUT MAXIMUM CAR RENTAL DAYS
When you book your car from a booking engine via a car rental website (e.g. check our website for Online booking!), you will see that there is extra 2nd day fee in case you book for more than 24 hours. It means that in case you rent a car in Santorini for 25 hours, you will get charged for 2 days, and pay 2 days fee for your car.
So, be careful with the time! Our booking engine lets you choose the time of your arrival and the time of your drop off. Try not to add more days in case you can limit your journey without paying for only 1 or 2 extra hours.

5

RENT A CAR IN SANTORINI WITHOUT A MILEAGE LIMIT
Make sure that you are allowed to drive unlimited mileage within the island and you can take your vehicle where you need to go. The last thing you need to worry about is to have to get the car back to the company in case you exceed a mileage limit.
Here, in SantoriniMotorClub, we offer unlimited mileage for all of our vehicles (cars, bikes and ATV's).
6

CHECK THE FUEL POLICY
Be carefull about the fuel policy of your car rental company. The most car rental companies require that you will get back the vehicle with the same amount of fuel it had in the tank at your pick up.
In any case, check the quantity of fuel at the moment of your pick up and remember the amount of fuel so as to return it at the same fuel percentage.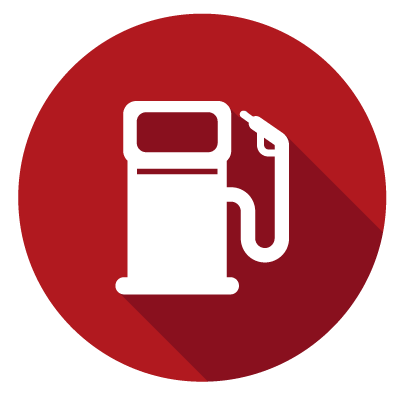 7

INSPECT YOUR CAR BEFORE DRIVING AWAY
Inspect your car at the moment of picking up. It is one of the most significant tasks for you and you should not ignore it. Get some pictures of your car and try to get it back at the same condition. If the car bears already a damage at a specific part, then you do not want to be held liable for the damages that a previous driver provoked to it.
Get your attention to the damage of the exterior or the missing parts in the interior and mention them immediately to your car rental company so as to make sure that it is not under your own responsibility to compensate for them
SANTORINI CAR RENTAL – RENT YOUR CAR NOW IN SANTORINI
So, take into account all the above tips so as to save time and money during your next car rental in Santorini island!
In case you need to start now, make your reservation immediately via our online booking system!